We, at Frontline Enterprises, take a highly collaborative approach to our work. We work closely with owners, architects and the rest of the planning teams to provide cost analyses, scheduling information, and value engineering services to ensure that our clients can make informed decisions, leading to a timely finish of the highest quality and best value. At Frontline Enterprises, we incorporate environmentally responsible and economically viable principles in our approach to every project in a sincere effort to become better stewards of our environment.

Regardless of the specific service or delivery method provided, Frontline's overriding focus is on providing the best value for the budget.

Construction...
Frontline Enterprises is experienced in minor and major construction including, but not limited to:
Build-outs


Carpet and Tiles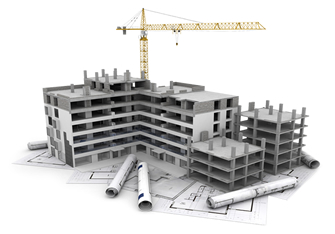 Facilities...
Frontline's experts manage ongoing facilities operations and also oversee expansion, reconfiguration or renovation. From self-performance to subcontracting, we cover the full range of facilities requirements, and we work with our clients to help develop the overall strategy for their facilities' needs; now and in the future.
Operations & Maintenance (O&M):
Our people are experts in managing the performance of predictive and unscheduled tasks that prevent equipment failure or decline. In addition, working with clients to increase efficiency, reliability, and safety, our experts can generate substantial energy savings using cost-effective O&M methods that pay for themselves relatively quickly.
Facilities Diagnostics:
Our experts solve problems others can't. We not only put an end to performance threats, but we also design and implement strategies and systems for long-term maximum output and efficiency. And our experts also commission and re-commission integrated systems, which is crucial to ensuring equipment works as it was designed to do.
Renovations and Retrofits:
Frontline's Project Managers can oversee minor as well as major upgrades to individual systems as well as entire facilities to ensure improved productivity and efficiency. We can also provide the highly skilled labor required to perform the work and re-commission the facility.
Energy Audits:
Our energy experts work with clients to provide and experts assessment of how much power is being consumed by a facility and identify the biggest opportunities for energy saving, and they can develop capital plans to improve energy efficiency.
Frontline's Green Building:
Frontline's CEM (Certified Energy Manager), PE (Professional Engineering), and LEED (Leadership in Energy & Environmental Design) accredited experts provide environmentally friendly approaches to construction, site planning, materials, building upgrades, and energy use.

Janitorial / Custodial...
Frontline's Janitorial/Custodial crews work diligently to clean and disinfect spaces and surfaces within the contract facilities to ensure a clean, neat, and professional appearance. Janitorial/Custodial crews conduct cleaning utilizing industry best practices and guiding principles while utilizing safe and environmentally friendly products and methods.
General office cleaning; polishing and dusting
Floor care; stripping, waxing and buffing
Carpet and upholstery cleaning
Marble restoration
Interior/exterior window cleaning
Remodeling clean ups
Computer room cleaning
Snow/ice removal
Trash/debris/recyclable collection
Venetian/vertical blind cleaning
Pressure washing
Graffiti removal
Cafeteria cleaning; degreasing and sanitizing

...and more.
Green Cleaning:
Green cleaning plays a major role in not only janitorial industry but also in facilities management. By using Green Seal products, we know that our customers and employees are in the healthier environment.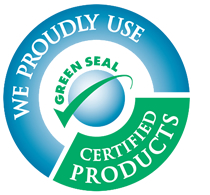 Green Seal, has emerged as the cleaning industry's most widely recognized product certification standard. Earning the Seal - or having proof of meeting its criteria - is now widely considered a prerequisite for product consideration for many agencies and buildings.
Green Seal, an independent, non-profit Washington, D.C.-based testing organization, has developed criteria for identifying environmentally preferable products.
Green Seal criteria is specific. Requirements for cleaning chemicals are technical and address, among other things, toxicity, biodegradability, fragrances, concentration and even user training. Paper towels and napkins, for example, must contain 100 percent recovered materials, 40 percent of that in the form of post-consumer material by weight.
Green Seal certification has become the de facto industry standard for green purchasing, in part because it was the first organization to set a high standard for numerous environmentally preferable cleaning products. Because the designation carries weight with purchasers, many manufacturers seek certification to use in their marketing messages.
Today, the nation's 441,213 federally owned buildings have been among the frontrunners in green adoption.
Green cleaning and other aspects of sustainable building operations reduce energy use, reduce water use and more.

Landscaping...
Our Grounds Maintenance Teams perform care, maintenance, and landscaping services of grounds to provide an aesthetically pleasing appearance.


Mowing
Edging
Trimming
Maintaining bedding and planted areas
Irrigation
Removal of debris
Policing grounds
Repairing damaged areas
Applying fertilizer/lime
Aerate soil
Performing vegetation control
Trimming and pruning trees, shrubs, and hedges